Audrey's bra fitting service | Finding the perfect fit.
Why is it so important to fit?
80% of women are in the wrong bra. Many ladies have been fitted with a tape measure which is a very traditional technique often offered in a department store. However, this technique is now recognised by bra fitting experts as out of date and inaccurate since the range of bra sizes has evolved. Most lingerie experts now 'fit by sight' which is far more accurate and is the technique we use during our bra fitting service.
Here at Audrey's of Broadway, we pride ourselves on stocking beautiful lingerie such as the Empreinte Thalia range. We believe a beautiful lingerie set should make you look and feel confident.
Finding the perfect bra is essential to creating an ideal base to layer clothing on top. Like any other item of clothing, your size will vary from brand to brand and style to style so you can't just pick up your size and know it will fit. Breast sizes and shapes change due to hormonal fluctuations, weight loss and gain, pregnancy and breastfeeding therefore it's important to have a regular fitting.
The perfect bra should provide you with pure comfort, better posture, and back relief. We would recommend you taking full advantage of our bra fitting service to find your perfect size and fit.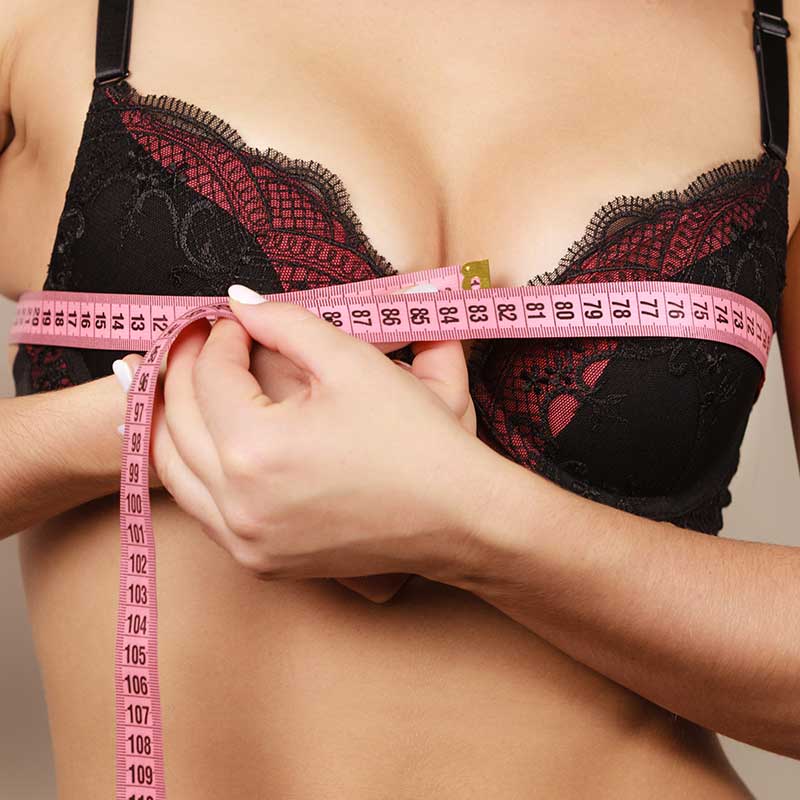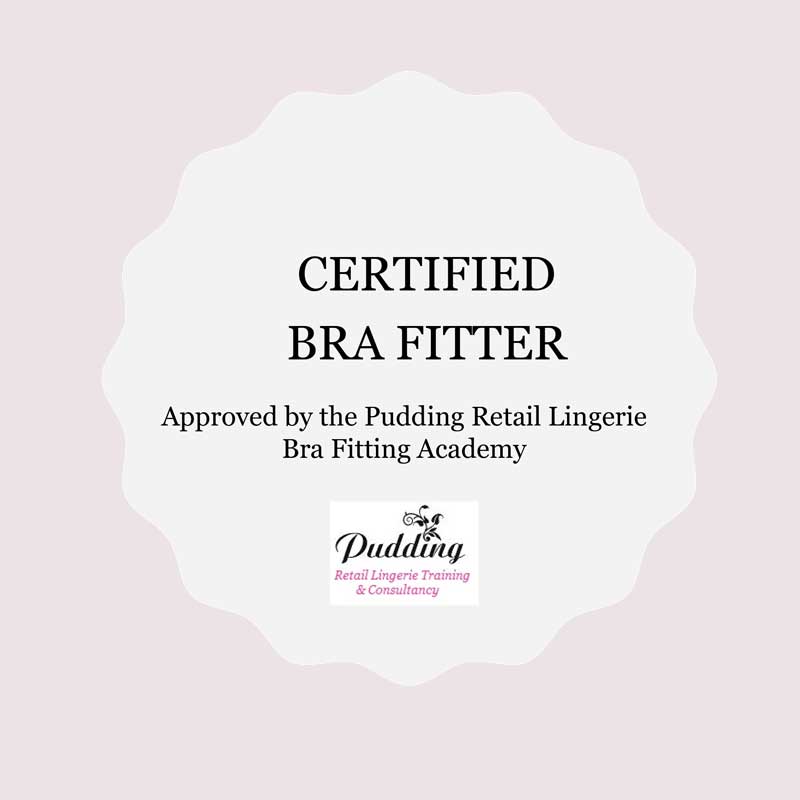 HOW TO DETERMINE THE RIGHT BRA SIZE?
Here's how our bra fitting service goes:
Book an appointment here at Audrey's of Broadway.
We will assess how your existing bra currently fits.
Based on this analysis, we will determine your band and cup size depending on the style and brand of lingerie you prefer.
After we have established your perfect bra size, we will then help you find your next bra using your correct size.
Your new bra should enhance your chest and provide optimal comfort.
HOW TO IDENTIFY THE PERFECT BRA FIT?
Bra comfort is when there's no pinching or pain. When you have the correct fit your bust should feel supported and appear flattering under clothing. Forgetting you're even wearing a bra is the ideal result, ensuring you're confident and comfortable is the objective of your bra fitting service.
We've put together a guide to help check if your bra fits properly.
The straps:
The straps must be adjusted correctly and never fall off your shoulders or hurt you/ dig into your shoulders.
If you've got a larger bust, we would recommend opting for wider or thicker straps. Additionally, avoid thin straps that could leave red marks on your shoulders.
Make adjustments to your straps after each wash in case the straps have loosened slightly and ensure your straps are positioned in the middle of your shoulders.
The under-wire:
The underwire should fit the shape of your breast and should never be painful if it's the correctly fitting bra size.
The underwire should sit flat against the chest wall not sitting on your breast tissue and feel hard against your side.
The centre underwire should never be sticking out from your chest wall.
The hook and eye:
When you first purchase a bra it should fit perfectly on the first row of hooks. As you wear and stretch the bra you can then work your way up the hooks.
The cup:
Choosing the right cup size is essential; too small and tight-fitting clothing won't look flattering and you'll have no comfort or support, too big and there won't be enough support for your bust and your bra will wrinkle.
The cup should be sitting against your body firmly, with no gaps underneath.
Your breasts should feel fully contained and uplifted with your nipple centred.
Your breasts should not feel squeezed, have overspill or feel unsupported and droopy.
The band:
Ensure your band isn't too tight or too loose, this means there should be no irritation or movement, only providing you with support.
If your bra is too tight you'll notice marks when you remove it.
If your bra is too loose you'll notice your bra riding up your back.
Your underband should feel firmly anchored around the body, with the front and back feeling level.
Reviewing your bra size and investing in a good bra fitting service is essential. We would advise giving us a call to book in your fitting today. After all, we're certified bra fitters.