Empreinte Cassiopee Celebration Bra | 75 years of Empreinte
Celebrating 75 years of Empreinte Lingerie
Here at Audrey's of Broadway, we're proud to stock such an iconic French brand. Their focus has always been to empower women and provide them with confidence through their beautiful lingerie. Using only the best materials combined with exceptional skill, Empreinte pours its heart and soul into creating innovative seamless lingerie fit for larger cup sizes.
Not compromising comfort or support, Empreinte's bras exude an aesthetic appeal that is the hallmark of French elegance. Everything designed and created is with women in mind because every woman deserves to feel beautiful.
In celebration of Empreinte's 75th anniversary, we have spoken to Sylvain Piriou – Export Manager at Empreinte:
What is Empreinte's brand history?
Empreinte was founded in 1946 in the aptly-named French city of Brest. As the son of a pharmacist with training in medical bandages and supports, the founder Jean Le Her was often approached for help by pharmacy customers suffering from pain caused by their larger busts. Mr Le Her teamed up with a seamstress who had a passion for lingerie, and by combining his technical creativity with her design skills, they were able to create bras in cup sizes A to C. This was revolutionary at the time, offering women bras that fitted their individual body shape.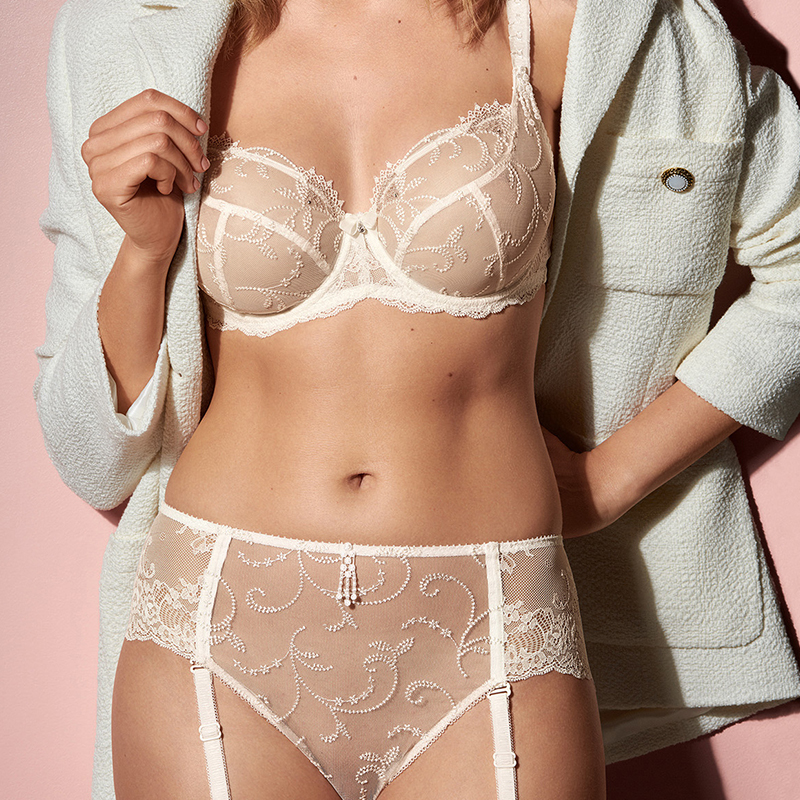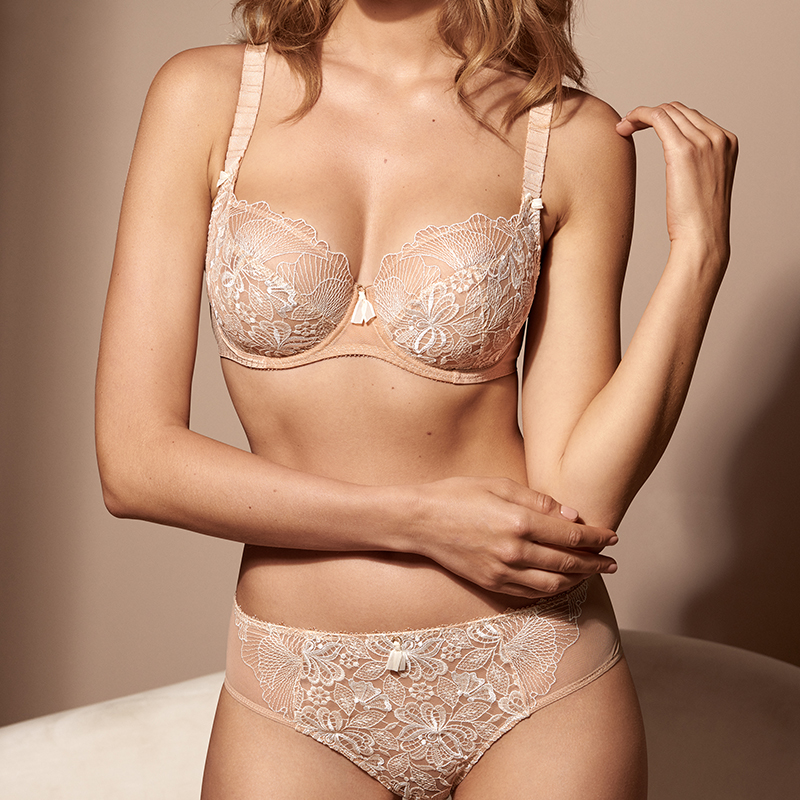 Who is Empreinte targeted at?
Generations of women have been following the brand since its creation. Empreinte has set new standards for women – Once they try on an Empreinte bra they'll never go back. Women know to expect a consistent fit and quality from us. On the other hand, they like to be surprised by Empreinte's originality that will meet the needs of the customer and exceed their expectations.
What size range does Empreinte provide and what was behind the decision to start from a 'C' cup?
We decided to create collections between C and H cups with a wide range of back sizes. When you combine the styles and the sizes, we have a significant number of garments in stock! For many years we have positioned ourselves as experts in producing lingerie for the larger bust. We decided to focus on C+ cups to ensure we always deliver a premium product.
What bra styles does Empreinte provide and who are these best suited for?
Empreinte bras are grouped into 3 different categories which we have delved into below: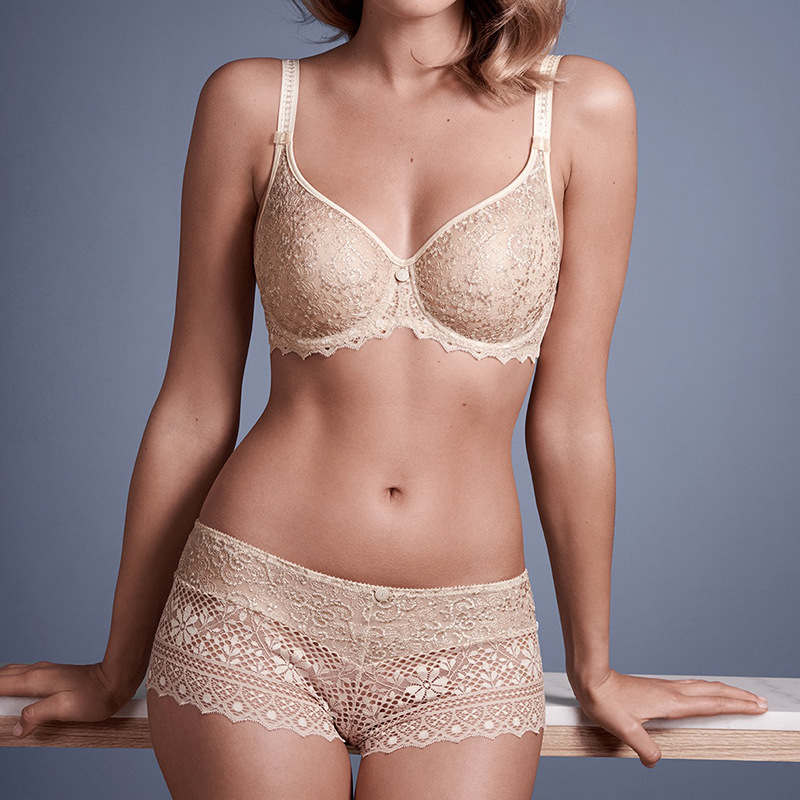 Revolution:
Seamless lingerie is becoming increasingly popular within the lingerie industry. Ten years of seamless lingerie has resulted in Empreinte mastering this highly technical product.
The perfect example of our 'revolution' or seamless style of lingerie is the Cassiopée, Melody or Allure ranges.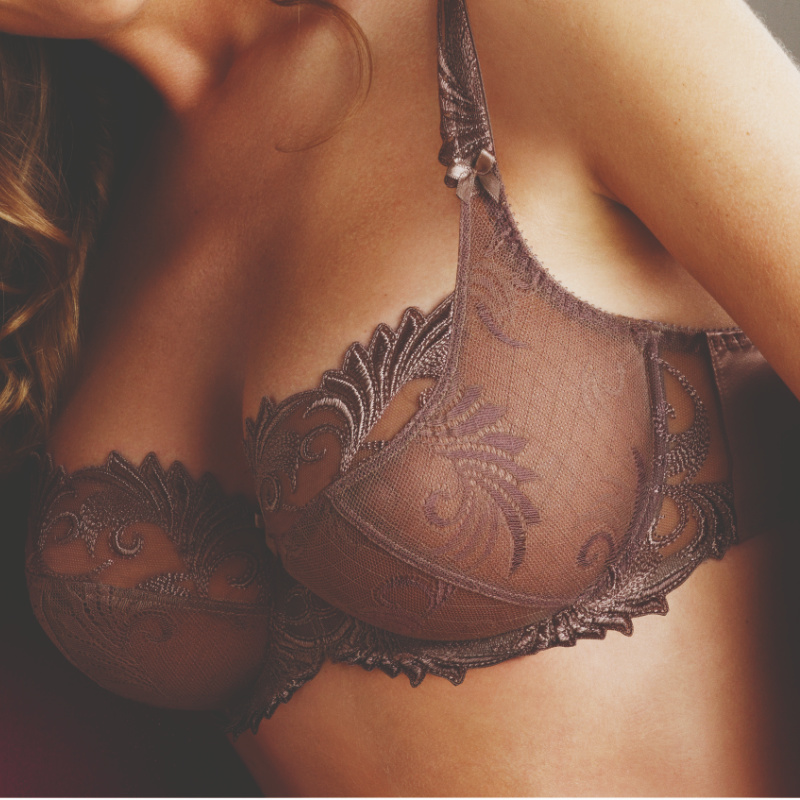 Lift Addict:
An Empreinte bra is produced with precision to provide an unrivalled lifting effect to enhance women's figures. Empreinte succeeds in combining seamed cups with absolute comfort.
The perfect example of our 'lift addict' or supported style of lingerie is the Thalia, Louise or Lilly Rose ranges.
What materials are used to produce Empreinte lingerie and how are these sourced?
We only work with selected suppliers from Europe. Our garments are made with the most precious fabrics such as lace and embroideries. Our products require special attention to ensure the fit of our garments is comfortable. This comfortable fit is created by our entire team, the suppliers and the passion we all have to create truly beautiful Empreinte lingerie. Europe is known for its outstanding craftsmanship and creativity and this is what excites us because the possibilities to develop new designs, new materials or new processes are endless. We have a heritage we can truly be proud of.
How important is the quality of your material?
By nature, our lingerie is the opposite of fast fashion. We source our fabrics and components from the most prestigious European suppliers – The quality and the longevity of our lingerie and swimwear is what we're famous for. Our suppliers are selected and asked to comply with the REACH certification, which regulates the use of chemical products. We also take special care in regards to the manufacturing of our products. It takes three years to train a seamstress in the multiple craft skills required to ensure each garment is comfortable and durable.
What are your top 3 best-selling Empreinte ranges and why?
Our Top 3 in the UK is made up of Cassiopee, Melody and Thalia. These are complementary styles and we regularly offer new colours in these ranges. The UK clientele is really fond of fashion colours, some women like to follow the latest trend and wait for the new colour of their favourite bra each season.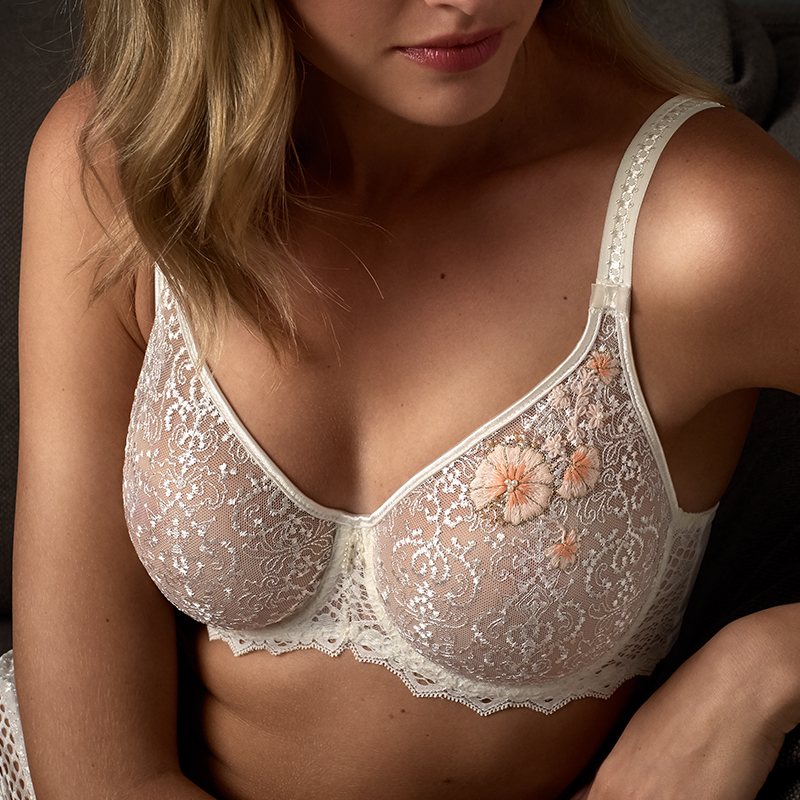 Celebrating 75 years is an incredible achievement.  What would you say has contributed to the success of the brand over the years?
Innovation!! It is a core value at Empreinte, not just in our designs but in everything we do. Empreinte has acquired in-depth technical expertise in seamfree lingerie, so at last, women who choose these styles can enjoy functional bras that are also pretty and flattering.
We have launched a limited-edition bra to celebrate our 75th anniversary. The Cassiopée is one of Empreinte's most iconic styles and perfectly shows the exquisite work of the brand's highly skilled seamstresses. The beautiful Cassiopée Célébration will form part of the new Icons collection where Empreinte will celebrate their most timeless styles. Now available on our website, this limited-edition bra is decorated with dainty floral embroidery, gold threads and beads.
Being relatively new to the lingerie industry, I have discovered that many of our customers have worn Empreinte for years.  What would you say sets Empreinte apart from other brands?
Empreinte products have a unique identity. The combination of fit/quality and design, dedicated to C+ cup women is a unique market. We spotted this gap, created a solution and built loyal customers through consistent high-quality products. Just like with other garments, once you find a bra that perfectly suits you, that is it for life!
If you could describe Empreinte in just a few words, what would they be?
We believe that lingerie has the power to transform women's lives. The touch of silk, the feeling of lightness, the discovery of a new silhouette transforms the way women feel about their bodies, the way they look at themselves in the mirror, and the confidence they project every day. "Free to be ourselves" is our philosophy. One that supports every woman's right to love themselves for who they are, and one that celebrates the diversity of women's bodies, and their unlimited potential.
Everything Empreinte stands for is why Audrey's of Broadway is so proud to stock Empreinte lingerie. Sylvain's insight into the brand truly shows their passion for creating comfortable yet sexy lingerie. If you're looking to find the perfect Empreinte bra, please feel free to get in touch where we can advise you on the perfect style to flatter your figure.
Best Wishes,
Audrey x