Get to know your body for Breast Cancer Awareness Month
Get to know your body
Since opening Audrey's of Broadway, I can honestly say that I have become more aware of my form as a woman. This experience has really given me a new understanding of my shape and how important it is to listen to your body.  An ill-fitting bra can cause many problems including discomfort, back pain and unnecessary pressure on the breast tissue.  It's so important to be 'breast aware' and wearing a good fitting bra is just a small part of taking care of yourself, I would recommend Empreinte lingerie for a faultless fit.
In our lifetime most of us will be affected by breast cancer, either directly as an individual or through a relative, friend or just a stranger you say good morning to on your way to work. With our busy lives and the current challenges we face with Covid-19, try to find a quiet space to sit, clear your mind and start to tune back into your body.  It may take a few attempts, but it will give you a better understanding of how your body is feeling.
In support of breast cancer awareness this month, we've put together a guide on checking your breasts and what symptoms to look out for. The more knowledge you have the better.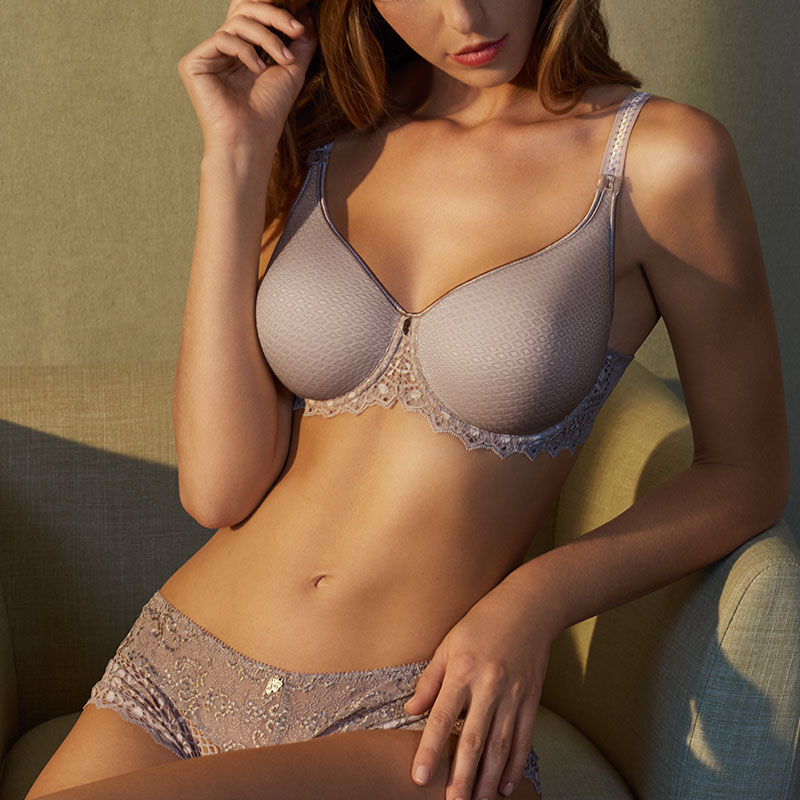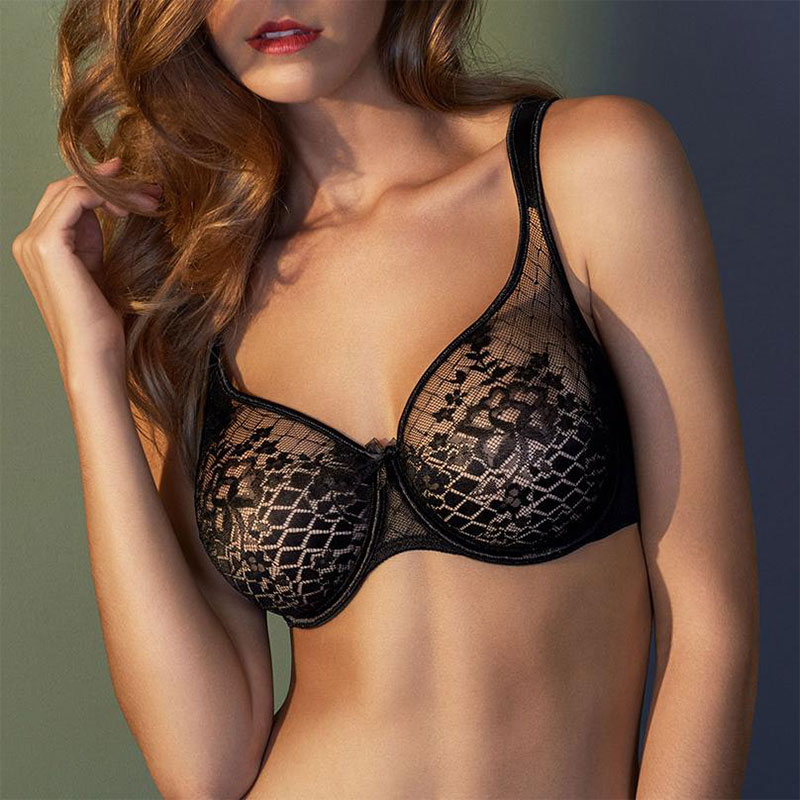 The breast check
Make sure you're regularly checking to ensure you notice any unusual changes and spot any signs of breast cancer early.
You need to check your breasts visually to ensure you don't miss any potential signs of breast cancer.
Don't forget to give under your armpits and up to your collarbone a good feel because the breast tissue reaches these points.
Know what's normal for you and what the signs of breast cancer are so you can detect anything abnormal.
Of course, if you're in any doubt or your symptoms don't go away get checked out.
Signs and symptoms
For more information on breast symptoms, head over to the Cancer Research UK website where we gained the below information to share with you:
A new lump or thickening in your breast or armpit.
A change in size, shape or feel of your breast.
Skin changes in the breast such as puckering, dimpling, a rash or redness of the skin.
Fluid leaking from the nipple in a woman who isn't pregnant or breastfeeding.
Changes in the position of the nipple.
I feel every woman deserves to feel confident and sexy no matter what. This should start with getting to know your body, feeling comfortable and confident in your own skin and end with feeling sexy in some beautiful Empreinte lingerie. I'm a certified bra fitter passionate about finding each of my customers the perfect bra, it should provide you with better posture, back relief and suit your body no matter what you've been through.
We all need to stand together as women and think pink this month. The poem by Ember Griswold sums up the Think Pink campaign beautifully.
Stay safe, well and always remember to check your breasts.
Best Wishes,
Audrey x