How to shop for Lace Lingerie
How to shop for Lace Lingerie
Lace Lingerie is beautiful, delicate yet durable and features on the majority of our garments. We stock luxury brands such as Empreinte, Lise Charmel and Maison Lejaby all of which provide the most exceptional and luxurious fabrics including Calais Lace, Guipure Lace and Silk. When you shop with Audrey's you can rest assured that you are purchasing high-quality garments from reputable brands.
Calais lace is an openwork fabric made of woven yarn. It is made using old looms that follow the traditional methods of the original lacemakers. This lace is delicate and finely woven to create a luxurious feel.
The Guipure is a backless embroidery. The threads are sewn on a dissolvable backing which gives the Guipure Lace it's unique appearance. This style of lace elevates the appearance of your lingerie creating a tattoo effect when worn.
Silk is a luxurious material with exceptional natural properties. Silk thread is woven using the same manufacturing technique as satin. Silk comes in a range of grades, when you purchase silk it's important to choose the highest quality which provides a softer more comfortable feel against the skin.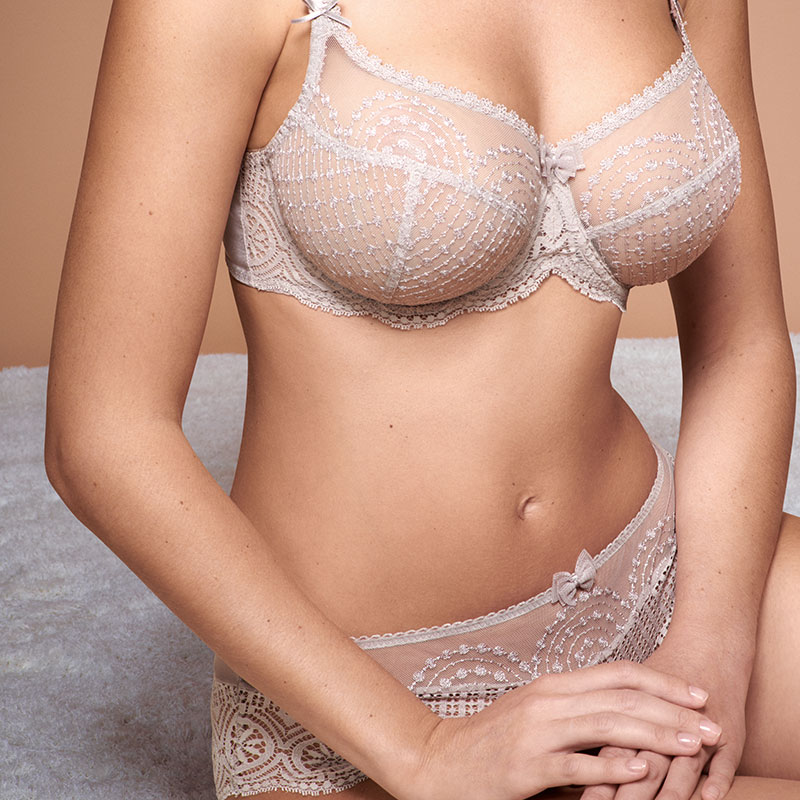 Empreinte
Empreinte's lingerie sets exudes an aesthetic appeal that is the hallmark of French elegance. Everything designed and created is with women in mind because every woman deserves to feel beautiful.
We stock a variety of Lace Lingerie from Empreinte. Our collection of Empreinte lingerie uses high-quality materials to ensure each piece has a delicate and intricate finish.
Their use of lightweight fabric is perfect for lingerie and makes each set appear stylish and sophisticated. The Norah Gris Rose lingerie set is a perfect example of Empreinte's use of beautiful fabric.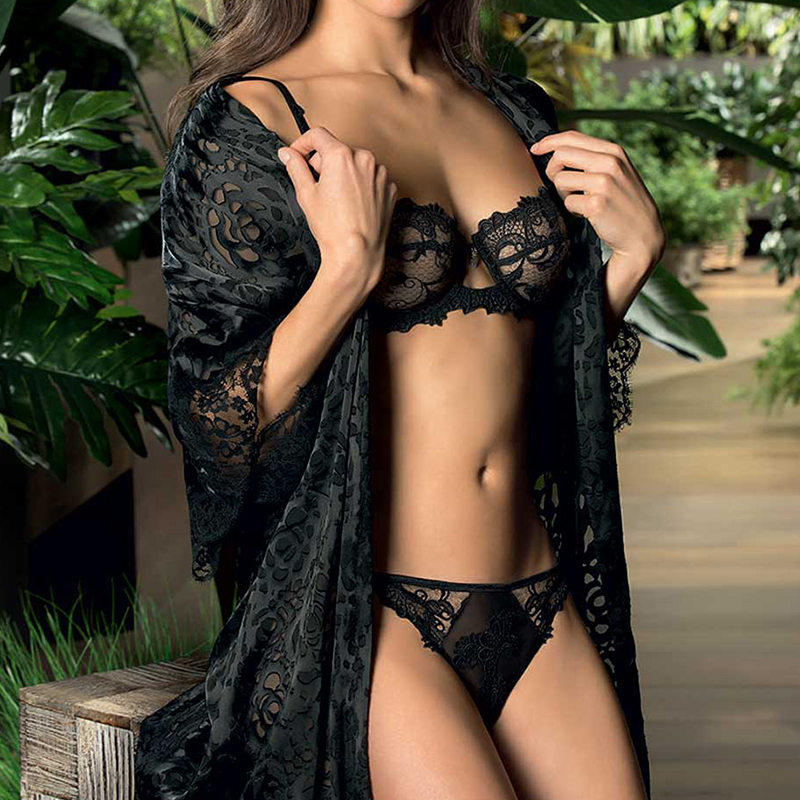 Lise Charmel
Lise Charmel offers a range of sizes to suit all shapes, so no matter what size you are you can wear elegant lingerie. Lise Charmel is renowned for its exceptional craftsmanship combined with innovative and artistic designs.
We stock a variety of lace lingerie from Lise Charmel with pieces featuring Guipure Lace. This style of lace is extremely dainty and is known as the most elegant of lace fabrics. Its interconnecting appearance may seem delicate however this style of lace is known for retaining its shape.
The Dressing Floral ranges showcase the Guipure Lace beautifully.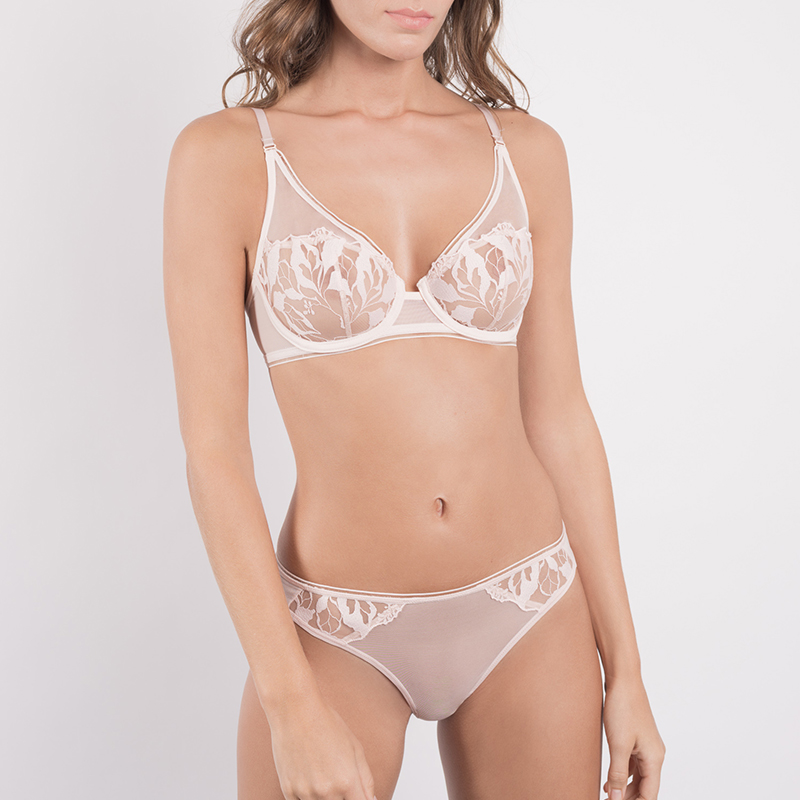 Maison Lejaby
Maison Lejaby is always re-writing the definitions of high-quality lingerie with the finest materials, precision cuts and masterful perfect fits. Always providing exceptional lingerie and swimwear to flatter the female body.
The majority of our Maison Lejaby lingerie sets feature a beautifully embroidered tulle. Tulle is a type of silk lace or lightweight netting originating from France. This fabric is sheer, very flexible and perfect for bralettes.
The Sin range from Maison Lejaby features this beautiful embroidered tulle, you can shop the range in Peche or Noir.
When shopping for Lace Lingerie you should always look for high-quality fabrics. Here at Audrey's, you can put your confidence in us knowing that we stock only the best French lace garments from luxury brands.
Lingerie is delicate and in order to prolong its life and maintain the garments support and structure, you must wash the items carefully and ideally by hand. Follow our advice on how to take care of your luxury lingerie in our garment care guide.
Finally, when shopping for your lace lingerie always remember that your underwear should make you feel confident and sexy. Put yourself first and you will find the perfect piece to make you feel great as well as supported.
For those of you unable to choose between the sets recommended, please don't hesitate to get in touch. We offer a personal service aimed at providing you with the perfect fit and style.
Best Wishes,
Audrey x