Women's Christmas Gift Ideas
The gift that keeps on giving
Women's Lingerie Christmas Gift Ideas
With Christmas fast approaching most of us have been focused on the health & wellbeing of our loved ones, making sure we take care of the little things that truly matter. Christmas has always been a magical time especially here in the Cotswolds and although it will be different this year, there is no time like the present to think about that special someone and spread a little magic with the help of our women's Christmas gift ideas.
Lingerie is the base of any good wardrobe, a high quality and wonderfully fitting bra in a beautiful design has the power to make any woman feel confident and sexy no matter what she's wearing on top.
Buying the women in our life lingerie for Christmas can be seen as a bold and daunting move seeing as lingerie is such a personal item. That's where I come in, I've put together a selection of women's Christmas gift ideas with my 6 personal favourites to get you started: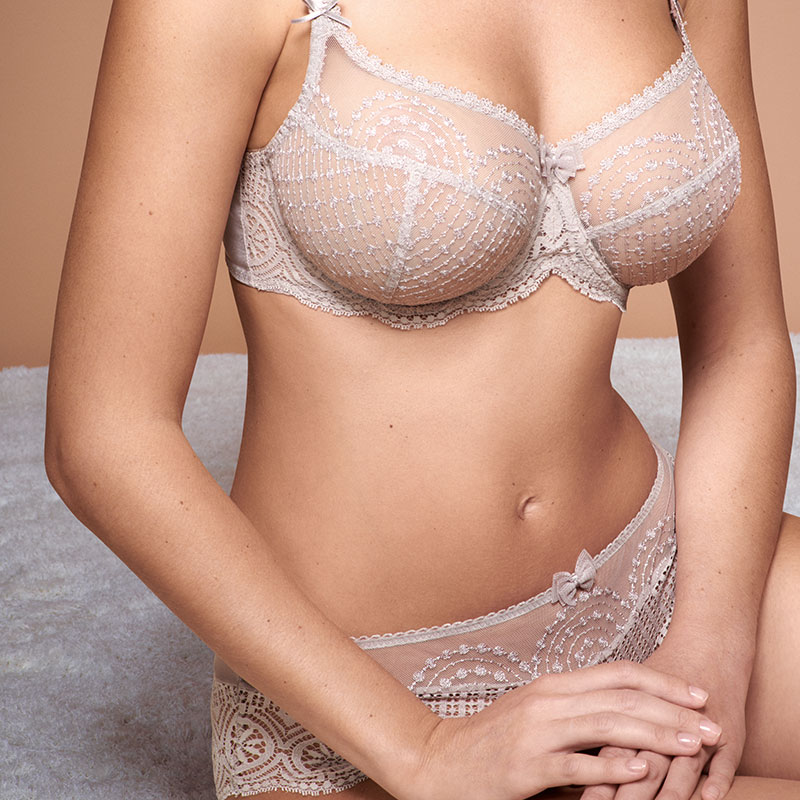 Norah Gris Rose
The Norah Gris Rose lingerie set is a must on our women's Christmas gift guide. With an elegant polka dot pattern and broad use of Guipure lace, this grey-toned lingerie set is perfect for everyday wear.
This luxurious French lingerie is the perfect example of simplicity, with an interplay of delicate, seductive detailing to create a charming neckline suited to accentuate the female body.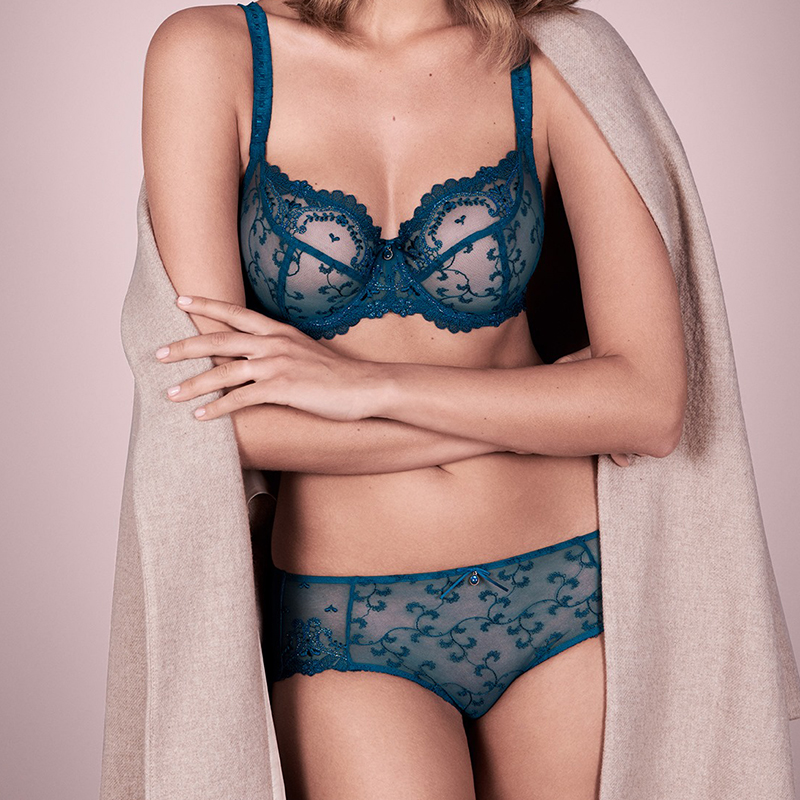 Carmen Bleu Irise
This ultra-feminine lingerie set brings a sense of glamour and sophistication through the use of pearlescent beading and decorative embroidery. The sheer fabric with rich blue colouring is the perfect addition to any woman's lingerie collection.
With exquisitely pleated straps and delicate craftsmanship, this French lingerie set is perfect for a special occasion. Treat that special someone to make them feel elegant every day!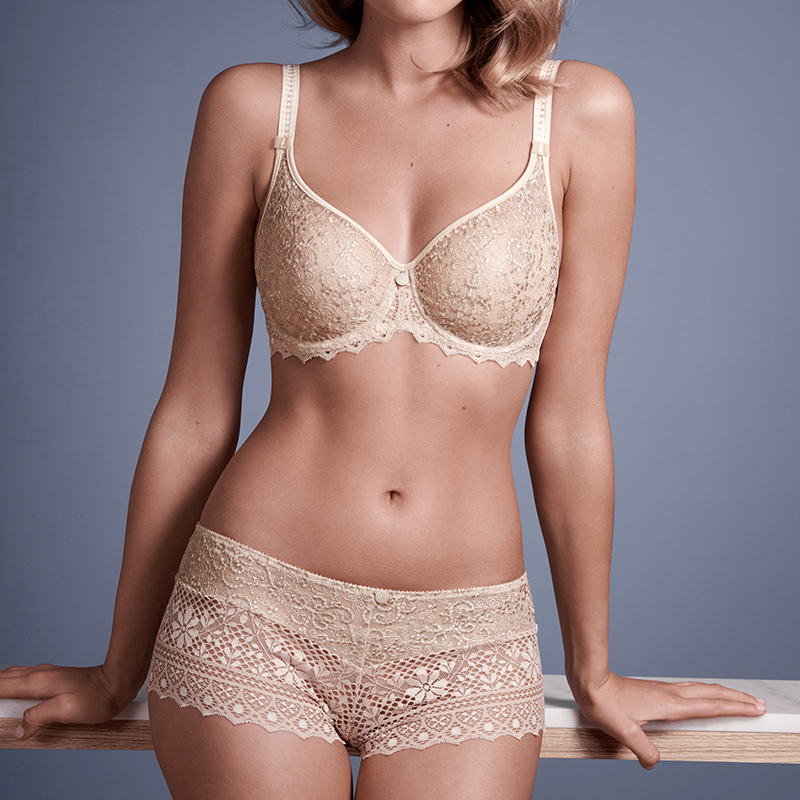 Cassiopee Opaline
The Cassiopee Opaline French lingerie set oozes elegance and luxury with its decorative details such as the scalloped lace edges and stunning embroidery.
The very best European expertise has been used to create this exquisite set offering women smooth and seamless intimate apparel. The Cassiopee collection is a must for Christmas offering the best body shaping to guarantee a sense of wellbeing.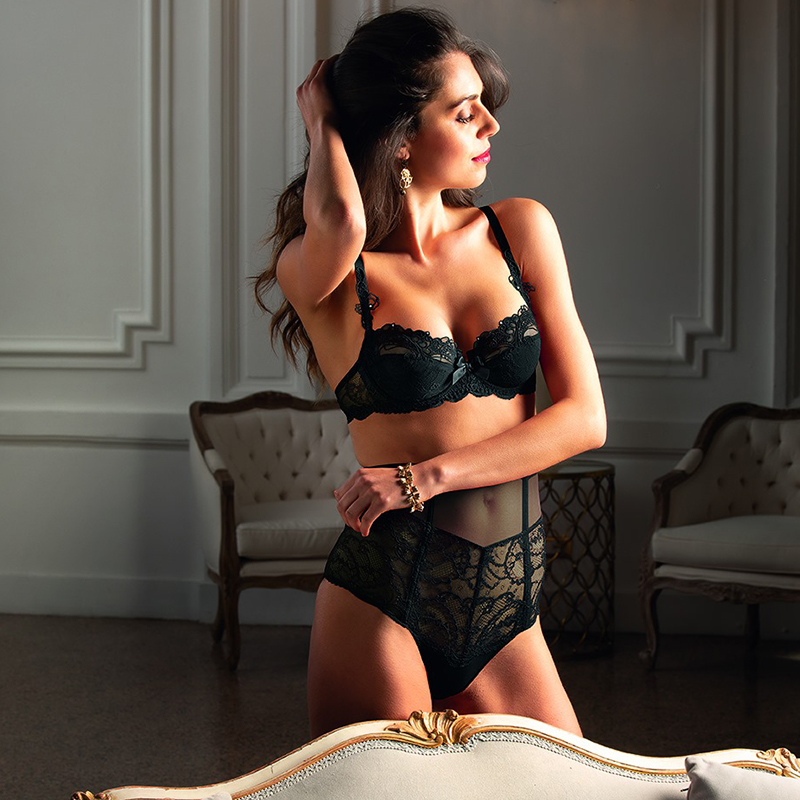 Soir De Venise Noir
This playful collection has all of the detailing needed for the perfect Christmas gift. The scalloped Calais lace and embroidered braid with tulle are enough to make any woman feel sexy.
Treat yourself or a loved one to this luxurious lingerie set complete with inlaid Guipure and Swarovski rhinestone. The sheer fabric and satin bow make the Soir De Venise in Noir irresistible.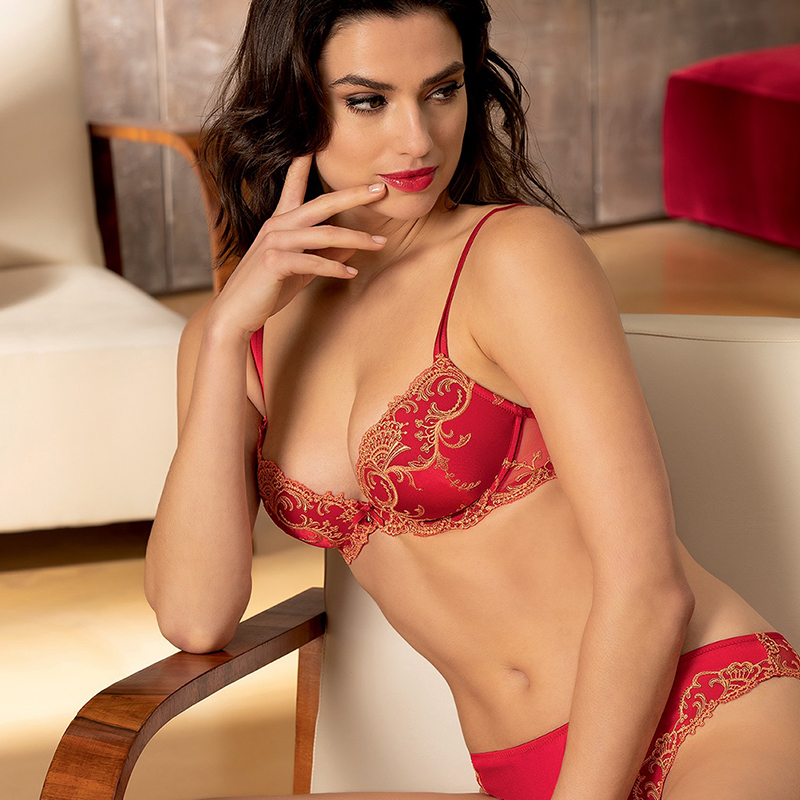 Splendeur Soie
I wouldn't be giving the perfect women's Christmas gift ideas without mentioning a red lingerie set. The Splendeur Soie collection features luxurious pieces made out of breathable natural material.
The embroidered silk bras by Lise Charmel have a unique and well-known fit for all women's bodies. In addition to this, the seductive collection is inlaid with French Leavers lace.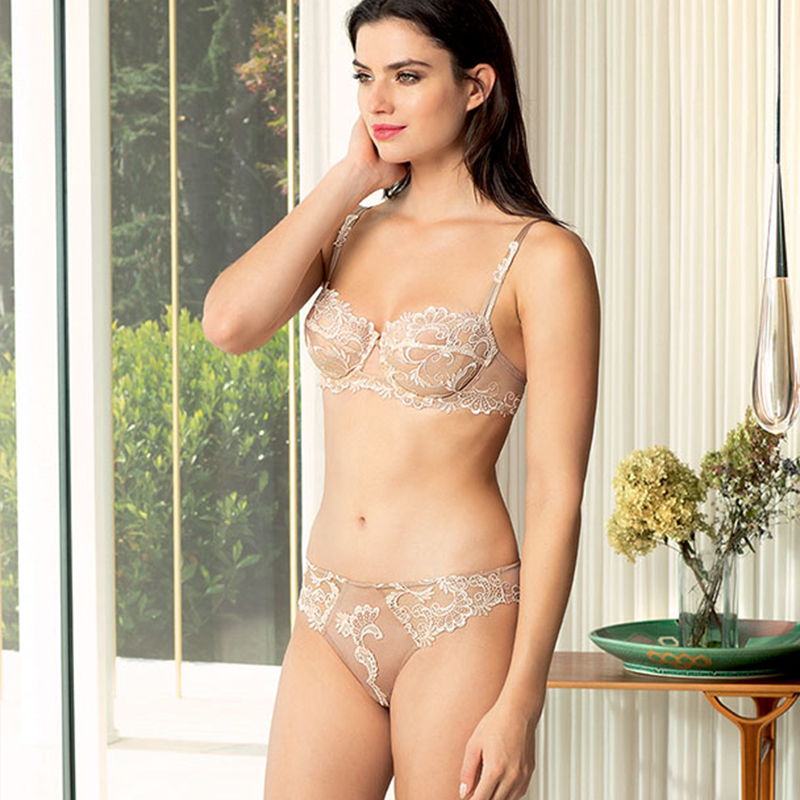 Dressing Floral Ambre Nacre
The Dressing Floral Ambre Nacre collection exudes romance and seduction through the use of elegantly understated straps adorned with Guipure Lace, sheer fabric and soft natural tones.
The Guipure Yokes give a tattoo effect across the set creating a truly irresistible gift. Refined Swarovski create the perfect finishing touches across the bra necklet adding a sense of femininity.
Christmas doesn't always have to be about treating others, that special someone could be yourself, maybe you have spent months wearing the same clothes and it's time for a change. It could be a New Year's resolution to revitalise your lingerie drawer, become a new woman, or surprise your partner.
In addition to the pieces above in our women's Christmas gift ideas, our online shop has a wide range of lingerie from luxurious brands such as; Lise Charmel and Empreinte. Discover your favourite styles from everyday t-shirt bras, to bras with great tailoring for the perfect shape. Each one of our pieces will ensure you have the right foundations under your new season wardrobe for you to feel amazing about yourself.
Please note to ensure your luxury lingerie is with you in time for Christmas Day, you will need to place your online order on or before the 10th December 2020.
Please stay safe and well over this festive period.
Best Wishes,
Audrey x