LISE CHARMEL IS THE DEFINITION OF ELEGANCE IN WOMEN'S LINGERIE.
The company is renowned for exceptional savoir-faire and craftsmanship combined with innovative and artistic designs.
Signature reference in luxury lingerie, LISE CHARMEL sublimate women. As a reference in the luxury lingerie, LC enhances the beauty of women. With its spirits of haute couture, it has become a by-word for luxury French lingerie throughout the world.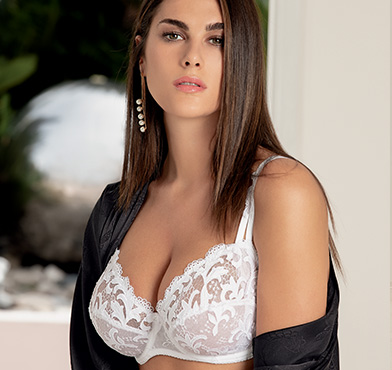 INSTAGRAM FEED
Keep up to date with the latest lingerie lines, offers, and news by following us on our Social Media platforms Instagram & Facebook.

DISCOVER US
Discover our luxury collection of Lingerie and find your favourite styles from everyday t-shirt bras, to pieces and bras with great tailoring for the perfect shape. Each one of our pieces will ensure you have the right foundations under your new season wardrobe for you to feel amazing about yourself.
KEEP UP WITH THE LATEST NEWS & OFFERS
FIND US
6 Keil Close
High Street
Broadway
Cotswolds
WR12 7DP
Tel: 01386 240 120

Payment
We accept any debit or credit card eg Visa, Mastercard, American Express, and we use Stripe as our card processor.
UK delivery
Delivery is free for orders over £150
Royal Mail First Class post is £5.00 per order
Order before Noon for Next Working Day Courier at £10.00 per order. A tracking code will be supplied.
European delivery
We deliver to the following countries – Germany, France, Belgium, Sweden, Denmark, Norway, Austria, Switzerland at £9.00 per order.
Delivery is free for orders over £200
Rest of the World
We deliver to USA & Canada, Australia, New Zealand at £14.00 per order.
Delivery is free for orders over £200